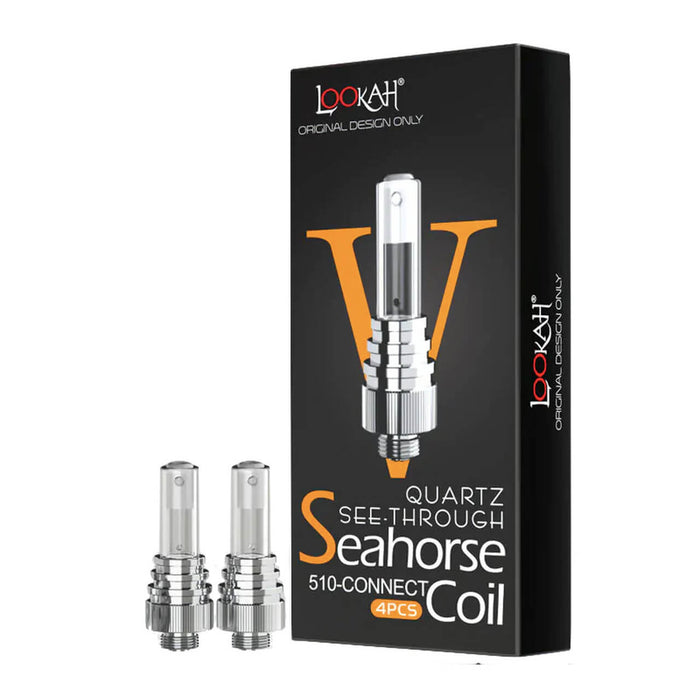 Lookah Seahorse See-Through Coils (4pk) - Replacement Coils for Lookah Seahorse Vaporizer
Original price
$34.99
-
Original price
$34.99
Lookah Seahorse See-Through Coils (4pk)
Introducing Lookah Seahorse See-Through Coils – Enhance Your Vaping Experience!
Are you a proud owner of a Lookah Seahorse vaporizer? Upgrade your vaping game with our top-of-the-line Lookah Seahorse See-Through Coils. Specially designed to be compatible with a range of Lookah Seahorse models including the Seahorse Pro, Seahorse Max, Seahorse 2.0, Seahorse Pro Plus, and Seahorse X, these coils are a perfect fit for your vaping needs.
Our pack of Lookah Seahorse See-Through Coils comes with four replacement coils, ensuring that you never run out when you need them the most. Say goodbye to the frustration of waiting for replacements or settling for subpar vaping sessions. With these coils at your fingertips, you're always prepared for uninterrupted enjoyment.
Featuring 510 threading and a unique porous quartz tip, our coils deliver an unparalleled flavor experience when dabbing wax and concentrate. The innovative quartz tip guarantees pure, unadulterated flavors, allowing you to savor the full profile of your concentrates without any unwanted tastes or impurities.
NOTE: If your credit card is denied, it is likely the card issuer denying the transaction. Contact your card issuer to verify the transaction and then try checking out again.