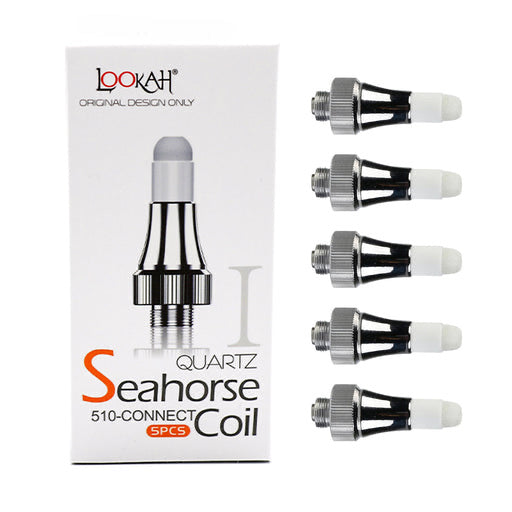 Lookah Seahorse Replacement Coils - High-Quality Coils for Lookah Seahorse Vaporizer
Original price
$29.99
-
Original price
$29.99
Lookah Seahorse Coils
Introducing the Lookah Seahorse Quartz Coil-Ⅰ, the ultimate wax pen coil for efficient dab smoking without the need for a rig.
Designed with convenience in mind, this 510 thread cartridge is compatible with all Lookah Seahorse Series products, ensuring seamless integration and enhanced versatility. Say goodbye to the hassle of traditional rigs and experience the freedom of enjoying your dabs on-the-go.
The Lookah Seahorse Quartz Coil-Ⅰ boasts exceptional performance, delivering smooth and flavorful hits with every use. Crafted with high-quality quartz material, it ensures optimal heat retention and even distribution, resulting in efficient vaporization of your favorite concentrates.
NOTE: If your credit card is denied, it is likely the card issuer denying the transaction. Contact your card issuer to verify the transaction and then try checking out again.